How to Improve Engagement on Instagram
Instagram has been messing with my feelings these days. With the recent blackout and not knowing what to do with my life during the downtime to wondering how to increase my engagement rate because the Instagram algorithm is a pain!
It is rather frustrating to invest a lot of time editing an Instagram picture, crafting the best captions and posting the picture only to discover that the post is not reaching your audience. As an influencer, if you are working with brands, engagement is very critical. 
 
I am going to share with you tips that can help you crack this engagement dilemma regardless of the 'crazy' Instagram algorithm. Here are 3 tips and tricks to improve your engagement rate:
Tip #1 - Engaging Caption
Captions are crucial to increase engagement with your audience. The goal is always to get people to engage by responding to your post. You want to tell a story with your caption (just don't make it too long). Keep your followers interested in your posts by varying your caption. It could be an interesting quote and your thoughts on the quote, a witty statement or even a story about a recent life experience. 
Ask questions to be vulnerable,  Open-ended questions are great to elicit a response. The goal here is to get people to come back to your Instagram profile and engage - just like every other aspect of life, you want to develop a relationship with your audience. People want to feel a connection so develop that relationship and watch your engagement soar.
 
 
 Tip #2 Step up your hashtag game
Hashtags are not only important for engagement but can also increase your account visibility and help to gain followers. You can read my article Let's talk about hashtags to learn more about hashtags on Instagram..
Before you post a photo on Instagram, search for the top posts under your niche and piggyback on the hashtags used on those posts. For example, if you are a fashion blogger simply search "fashion", then pick a picture under top posts and choose relevant hashtags to use in your post. Be sure that you customize the hashtags. On the top of the feed you will also find related hashtags that you can include in your post Check out this article for the best Instagram hashtags for different categories. 
 
 
If you have an Instagram business profile, you can use the post insights to measure your hashtag success. Post Insights allows you to analyze the effectiveness of your hashtags by looking at the number of views or impressions on your posts. For example, I posted the picture below recently and got more impressions from hashtags than my home feed (hashtag game on point!). Don't underestimate the power of hashtags.

 
Tip #3 - Engage with similar accounts in your niche
The basic rule of Instagram is that engagement feeds engagement. A lot of engagement once you post means the Instagram algorithm recognizes the post is relevant and your followers would want to see it. You want to get as much engagement on your post as possible within the first hour of posting.
 
Before you post your next photo on Instagram, take some time to engage with other accounts especially accounts which are part of your niche. By interacting with other users on the platform, you're increasing your chances of being seen. The more you engage, the more visible your account becomes, and the more engagement you'll get from visitors to your profile.
P.S Instagram Story and IGTV are great avenues for increasing engagement. I will be discussing how to use these platforms on the next blog post so stay tuned,.......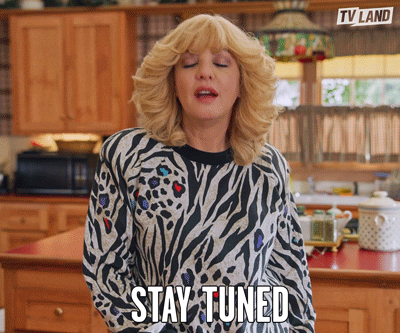 I hope this post has been useful, please let me know some steps you are taking to improve engagement on Instagram. XOXO
 
Please reload